Extremsport Videos
Gewinne eine handsignierte The Art of Flight 3D Blu-Ray!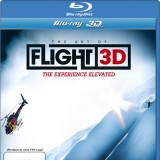 Frisch reingekommen und vom Großmeister Travis Rice signiert: The Art of Flight 3D auf Blu-Ray!
Jetzt mitmachen!
Praktikum bei uns!
FUNSPORTING sucht Praktikant/innen! Bewirb Dich jetzt für ein Praktikum in unserer Online Redaktion und starte Deine Karriere im Funsport-Business!
Alle Infos zum Praktikum...
Unsere Autoren
Ihr möchtet gern wissen, wer hinter FUNSPORTING steckt? Hier erfahrt Ihr, welche Experten regelmäßig für uns berichten.
Die FUNSPORTING Autoren...
Archiv